CO2Lift® Carboxy Gel Treatment - Single
Regular price
Sale price
$93.00
Unit price
per
Sale
Sold out
You can now immediately revive natural radiance in under an hour with absolutely no down-time. CO2LIFT® Carboxy Therapy Treatment, improves the skin's elasticity without the invasive procedure with an innovative gel-mask treatment that is gentle enough to apply even on your eyelids and under eye. It Improves radiance immediately after application by conditioning skin with intense hydration and boosting moisture retention.
This mask is the perfect first step before any big event, or as a regular routine to give yourself that extra dose of natural glow and mega moisture. The treatment is good for all skin types and a must-have mask that your skin will thank you for.
CO2LIFT®  Carboxy Gel Treatment effectively...
Reduces dark circles and puffiness around the eyes.
Reduces fine lines and wrinkles
Increases hydration to recapture the skins youthful glow
Reduces inflammation and accelerates healing from laser procedures and chemical peels
Increases skin's hydration 117%
Lifts and Tightens skin
Smooths skins texture
Reduces pore size
Brightens skin tone
Anti-inflammatory
Ingredients
Large Packet 1:  Water - BG (Butylene Glycol) - Sodium Alginate – Magnesium Carbonate – Hydrolyzed Collagen – Ceramide 1 – Ceramide 3 – Ceramide 6 ll – Passiflora Edulis Fruit Extract – Pueraria Thunbergiana Root Extract – Chlorella Vulgaris Extract – Aloe Barbadensis Leaf Extract – Xanthan Gum – Calcium Chloride – Phytosphingosine – Cholesterol – Carbomer – Phenoxyethanol – Citrus Aurantium Dulcis (orange) – Titanium Dioxides – Iron Oxides – Alumina – Silica.
Small Packet 2: Gluconolactone – BG (Butylene Glycol) – Water – Squalane – Xanthan Gum Sodium Ascorbate.
Share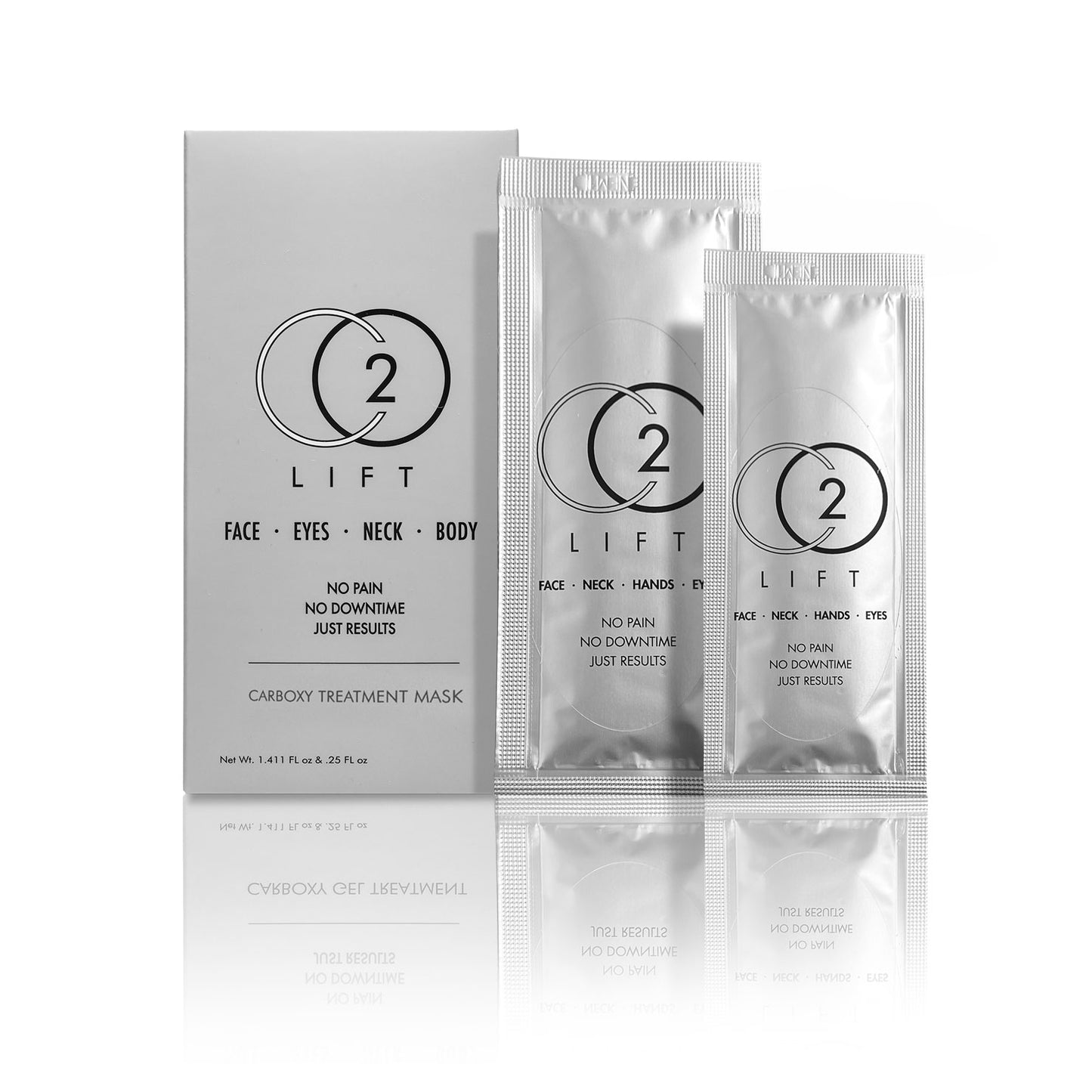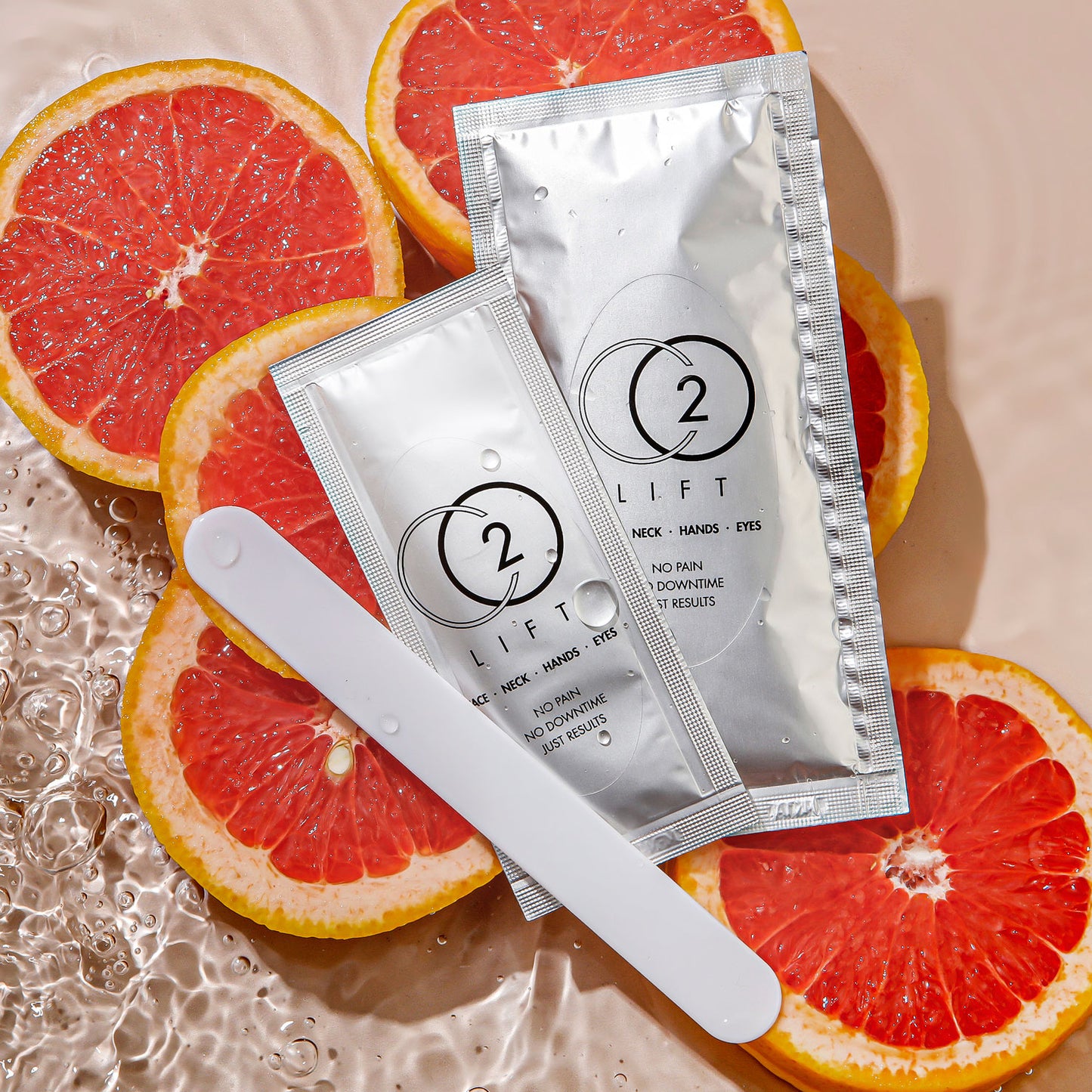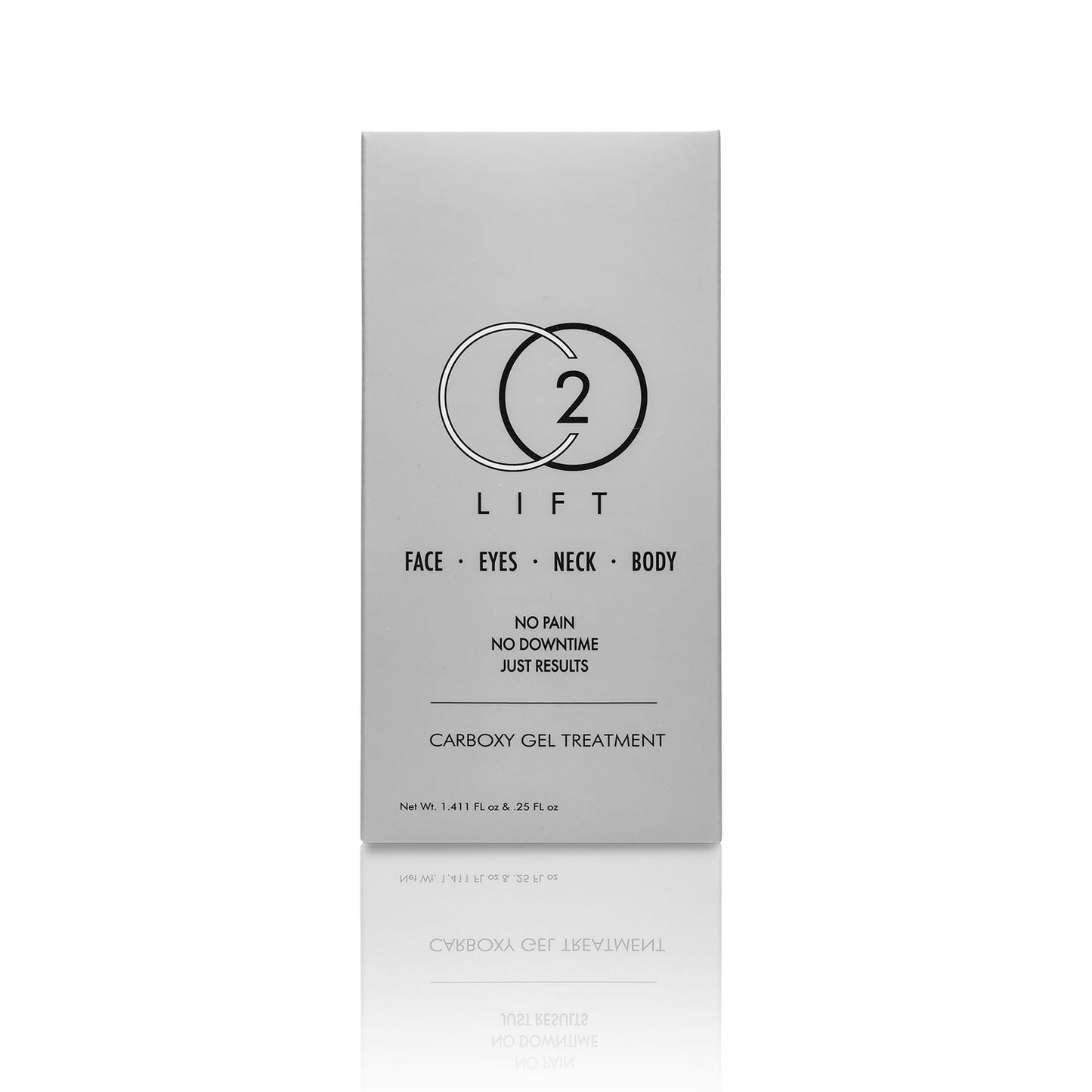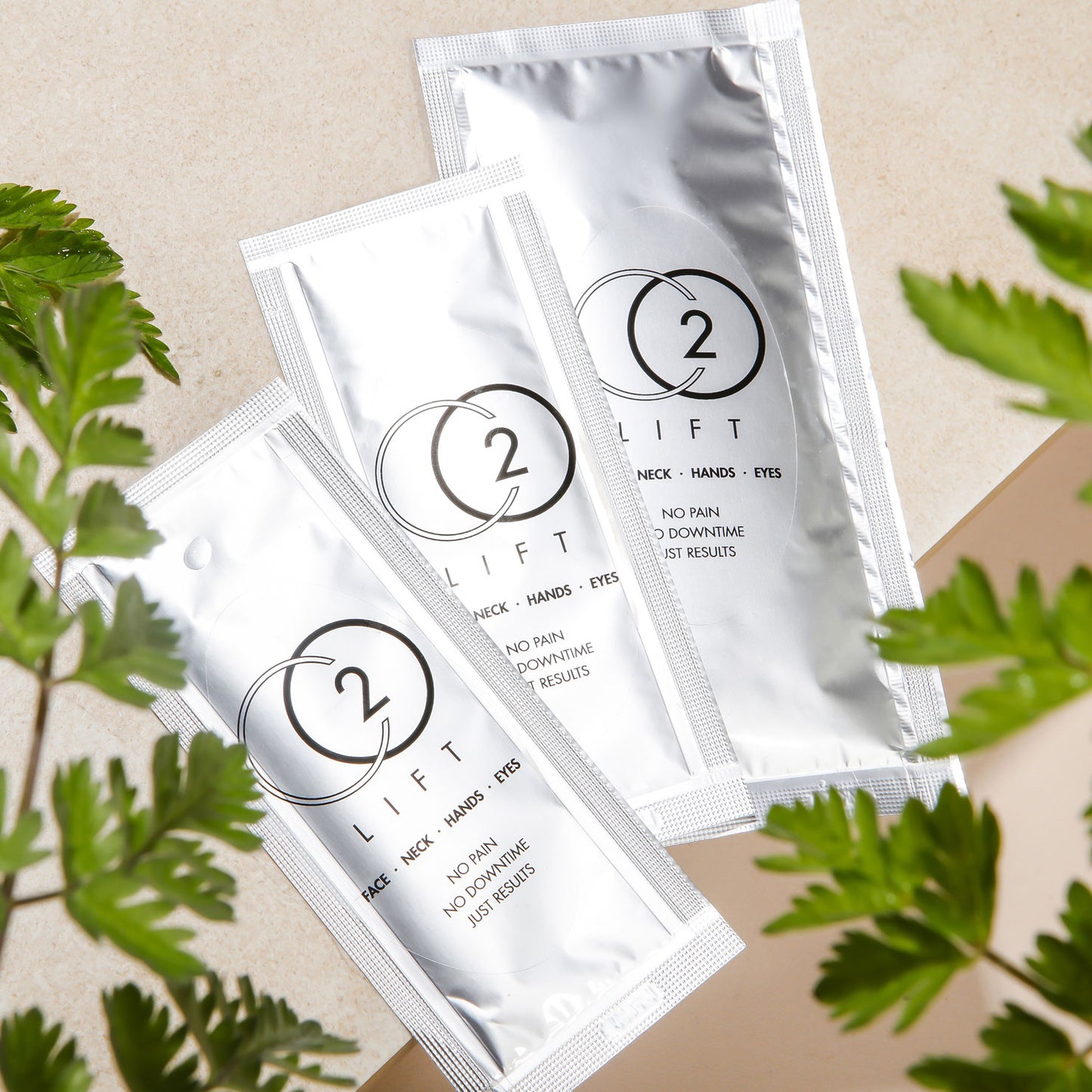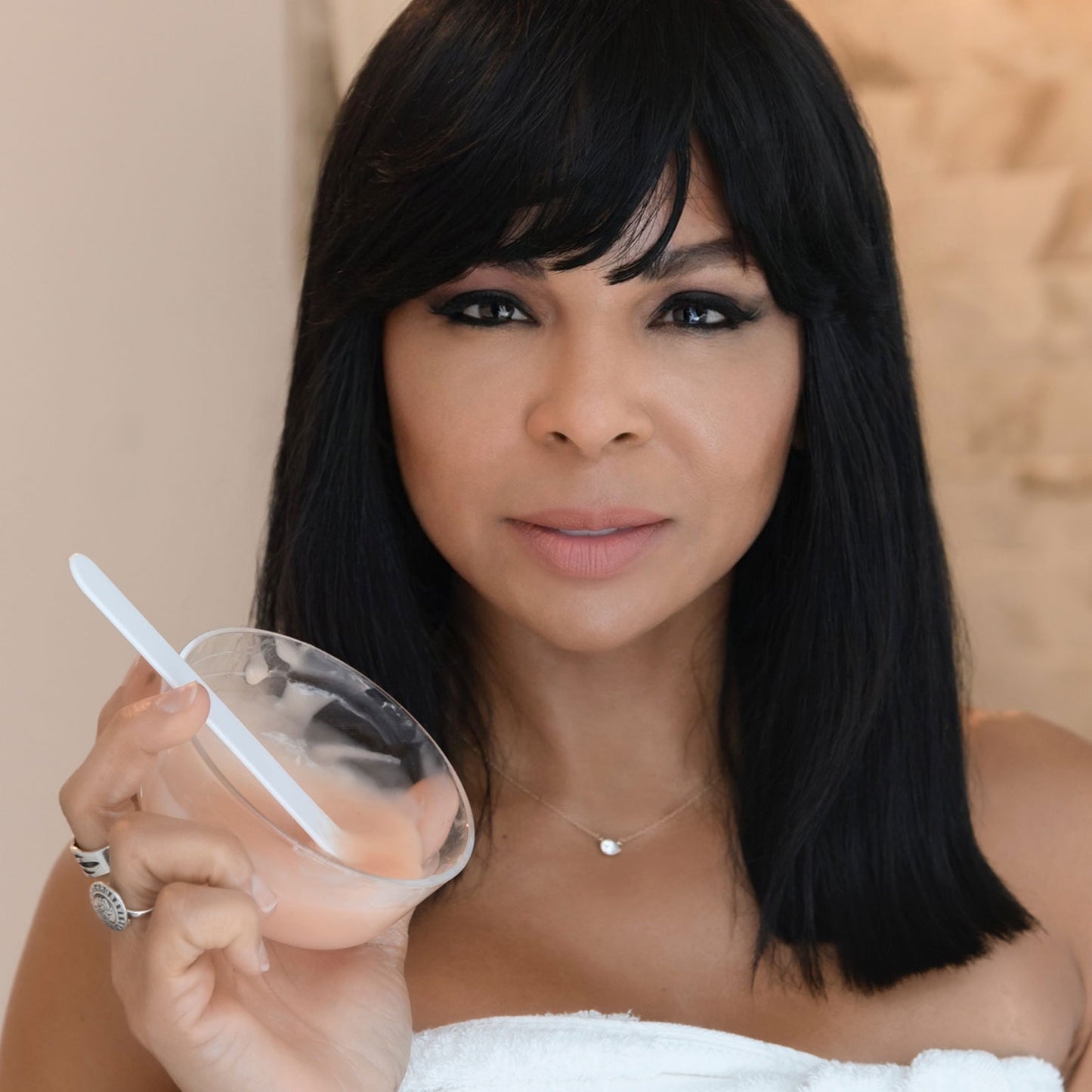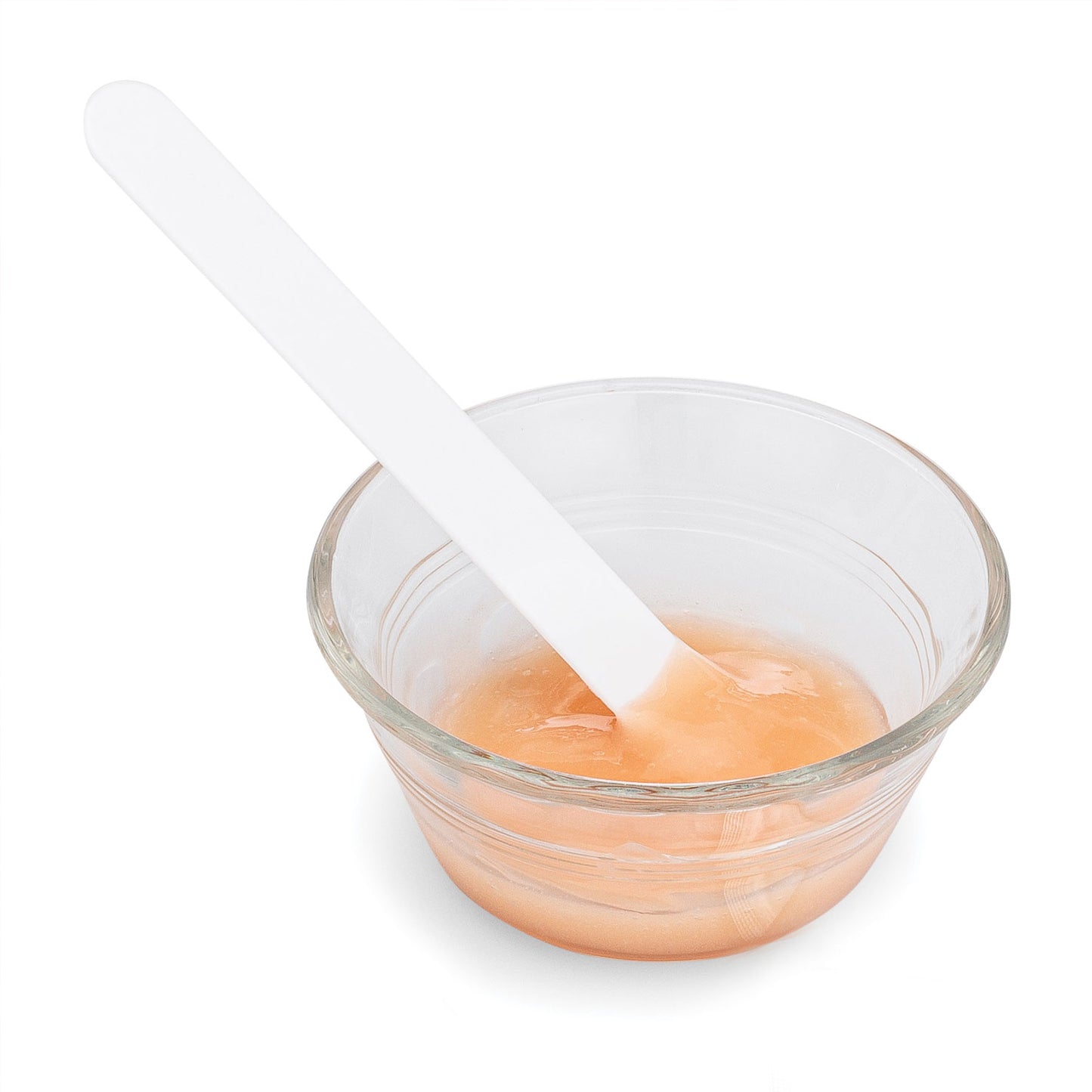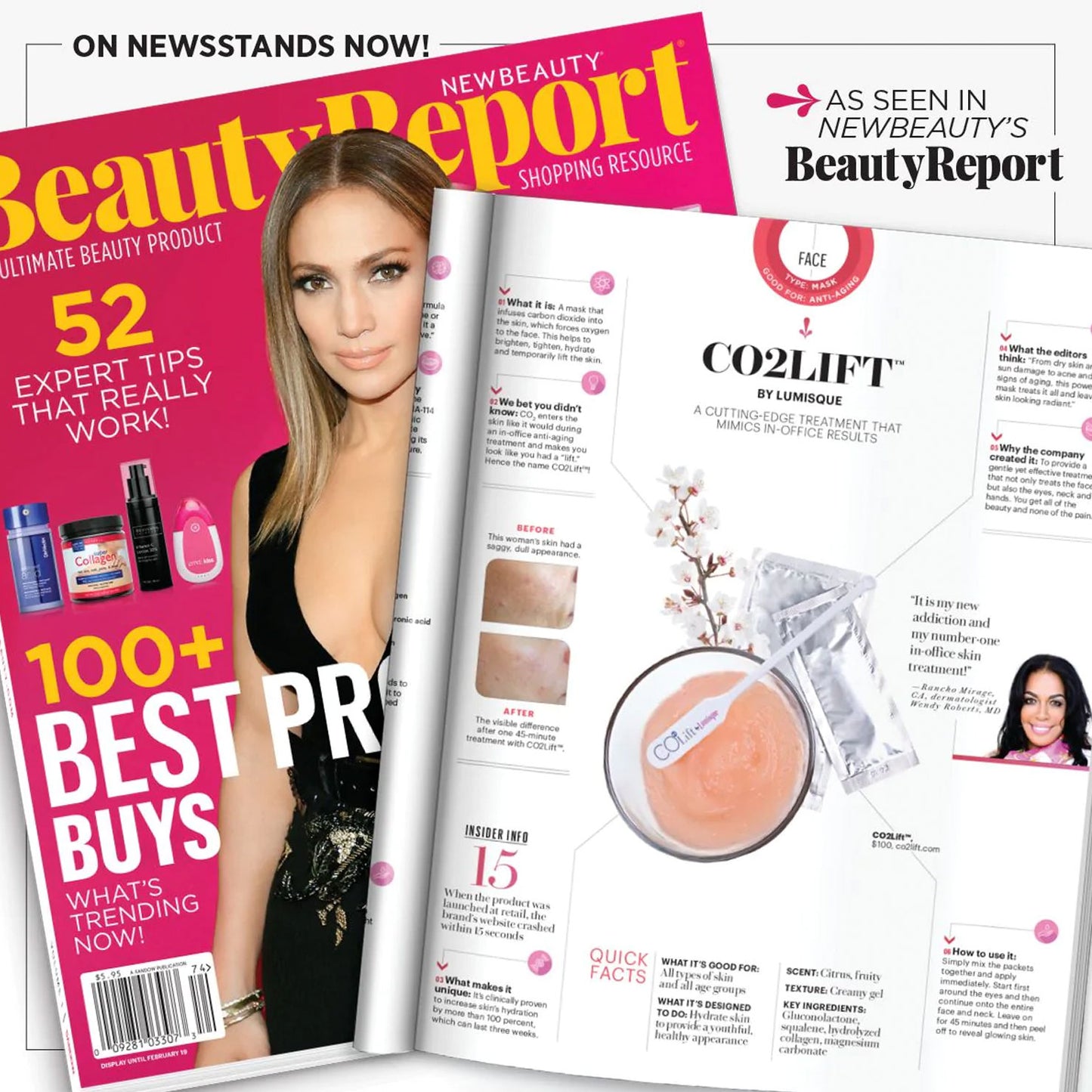 This product shows instantaneous difference
My skin was both smoother and brighter after using the oxygen mask and about as good as you can possibly get from an at home facial. I will definitely use again%3B I have only 2 comments more 1%29 follow the instructions on packaging about rubbing the small packet to soften before mixing and 2%29 I had little flakes %28probably the product%29 after not removing well enough-I should have used a face cloth more thoroughly
Review Product:
CO2LIFT Treatment Mask: Single Pack
CO2Lift Carboxy Gel Treatment - Single
Review Product:
CO2LIFT Treatment Mask: Single Pack
My skin has life again
I have seen this product used by an influencer that I love. I usually am very skeptical about buying anything for my skin because I treat it was such care, but I took a gamble and bought a single pack. I am so happy that I did, with this summer heat my skin has really taken a beating And I was looking for something to rejuvenate my face. This was the answer. I can't wait to do it again.
Review Product:
CO2LIFT Treatment Mask: Single Pack
AMAZING!!!
I get hydrafacials all the time and then tried the treatment mask. Its amazing! My skin feels so baby soft and hydrated. I will be doing these masks instead of $200 facials from here on out!~
Review Product:
CO2LIFT Treatment Mask: Single Pack
It's giving me life !!!
I finally used my free treatment today. I have a busy schedule and couldn't get around to using it til today. My hubby and I run a non profit organization for our self awareness films. Let me tell you, guys we're stopping and saying how gorgeous I look. One tried to guess my age. I was nervous because was right next to my husband. He said are you 32?
I dared to tell, I'm 53! Lol.
Anyways I want to say I am so happy & pleased I tried this product. Feeling like I got my face back, brings me to tears. Thank you for making this product.