CO2LIFT Carboxy Mousse Moisturizer
Regular price
$249.95
Sale price
$249.95
Unit price
per
Sale
Sold out
Instantly quench dry skin and keep it looking smooth, supple and hydrated day after day.
The Carboxy Mousse Moisturizer works as a mini revival with each application. Featuring the same benefits of the CO2LIFT Carboxy Therapy Treatment Mask in the form of a mousse moisturizer it offers long-lasting, intense moisturizing power of a dream. Adding this to your daily routine will not only prolong your results, but keep you glowing day after day – and who doesn't want that!?
Enjoy fresh CO2 every time you use.
Brings glow to skin while blocking melanin production
Directions
Apply a small amount (dime size)directly to concerned areas, leave on for 60 seconds, then spread all over face and neck.
Ingredients
3 kinds of "Vitamin C" and "Linoleic Acid"--which makes your skin radiant and transparent.
4 kinds of brightening compounds
26 kinds of plant extract—which makes your skin hydrate and glowing.
10 kinds of active beauty components which makes your skin smooth-textured and supple.
All Ingredients
Water, Butylene Glycol, PPG-15 Stearyl Ether, Ammonium Glycolate, Squalane, Sodium Bicarbonate, Steareth-2, Steareth-21, Cetyl Alcohol, Stearic Acid, Glycerin, Linoleic Acid, Glycolic Acid, Dextrin Palmitate, Trisodium Ascorbyl Palmitate Phosphate, Allantoin, Stearyl Glycyrrhetinate, Camellia Sinensis Leaf Extract, Trehalose, Salicylic Acid, Hydrolyzed silk, Placenta extract, Saxifraga Sarmentosa Extract, Paeonia Suffruticosa Root Extract, Ginko Biloba Leaf Extract, Scutellaria Baicalensis Extract, Artemisia Princeps Leaf Extract, Chamomilla Recutita (Matricaria) Leaf Extract, Plantago Major Seed Extract, Bisabolol, Tocopheryl Acetate, Alginic, Xantham Gum, Disodium EDTA, Phenoxyethanol, Fragrance, Carbon Dioxide, Lactic Acid, Ascorbyl Acid, Ascorbyl Tetraisopalmitate, Glycyrrhiza Glabra (Licorice) Root Extract, Zizyphus Jujuba Fruit Extract, Retinol, Human Stem Cell Conditioned Media, Platinum, Ag, Phyllanthus Embilica Fruit Extract, Wedelia Calendulacea Extract, Lagenaria Siceraria Fruit Extract, Centella Asiatica Extract, Plumbago Zeylancia Root Extract, Aegle Marmelos Root Extract, Santalum Album (Sandalwood) Extract, Cinnamomum Zeylanicum Bark Extract, Glycyrrhiza Glabra (Licorice) Stem Extract, Nyctanthes Arbor-Tristis Leaf Extract, Swertia Chirata Extract, Terminalia Bellerica Fruit Extract, Hibiscus Rosa-Sinensis Leaf Extract, Barleria Prionitis Stem Extract, Berberis Vulgaris Stem Extract, Nymphaea Stellata Flower Extract, Aloe Barbadensis Leaf Extract, Saccharomyces Lysate Extract, Sodium Hyaluronate, Thymidine, Glycine, Alanine, Proline, Serine, Threonine, Arginine, Lysine, Glutamic Acid, PCA-Na (Sodium PCA), Betaine, Sorbitol, Hydrogenated Lecithin, Sodium Citrate, Dipotassium Glycyrrhizate, Panthenyl Ethyl Ether, Hydrolyzed RNA, Hydrolyzed DNA, Propylene Glycol (PG), Phytosterols, Citric Acid, Alcohol, Cellulose Gum

Share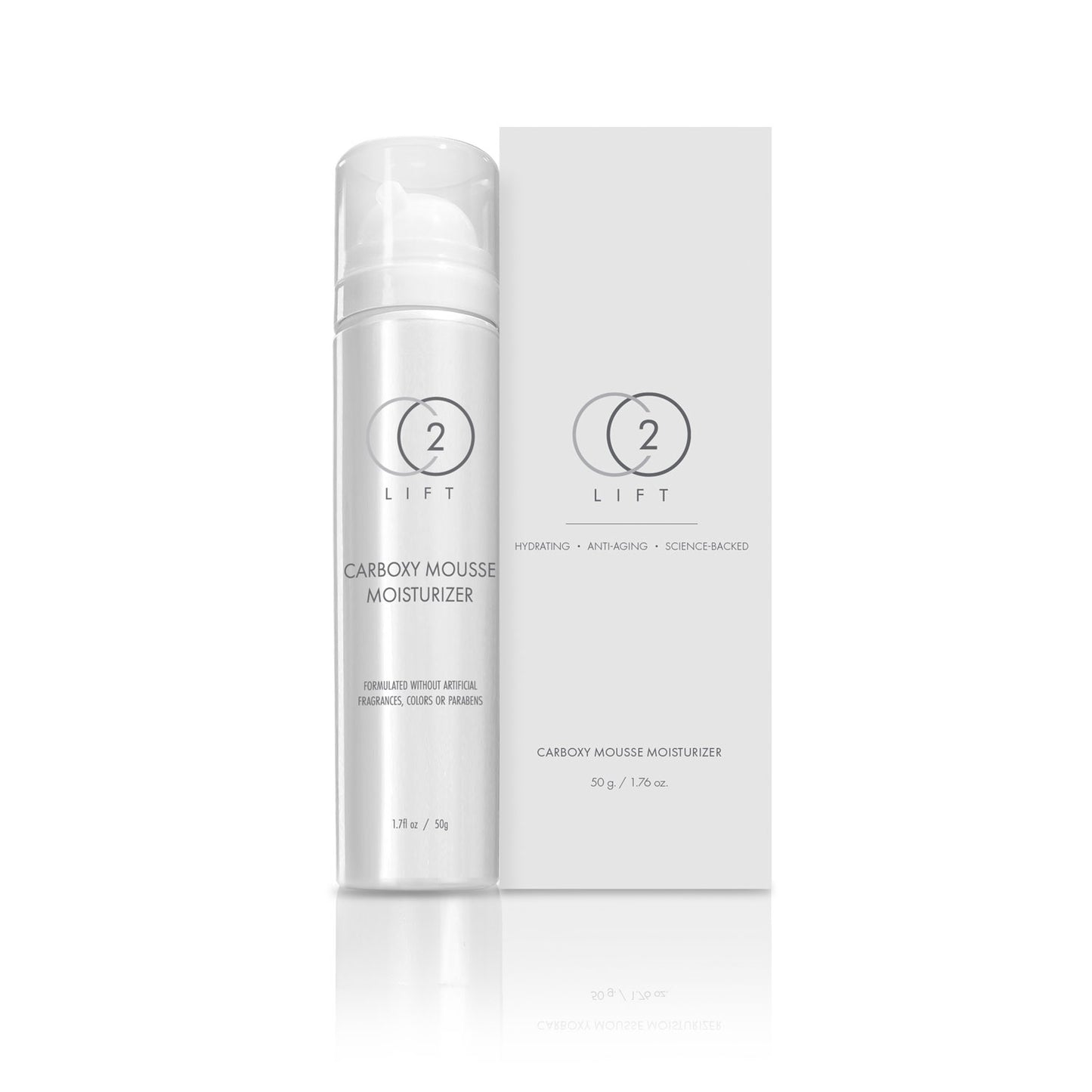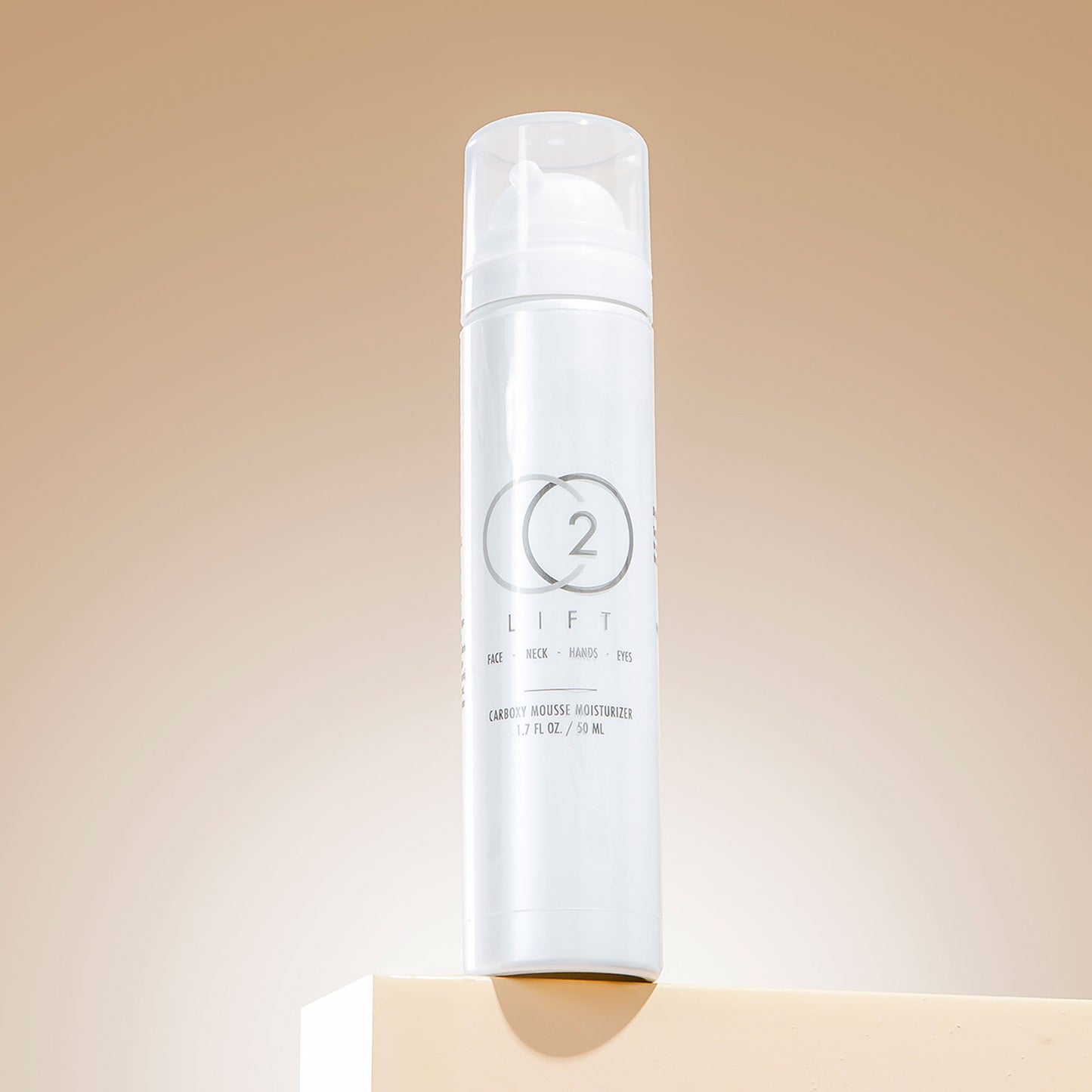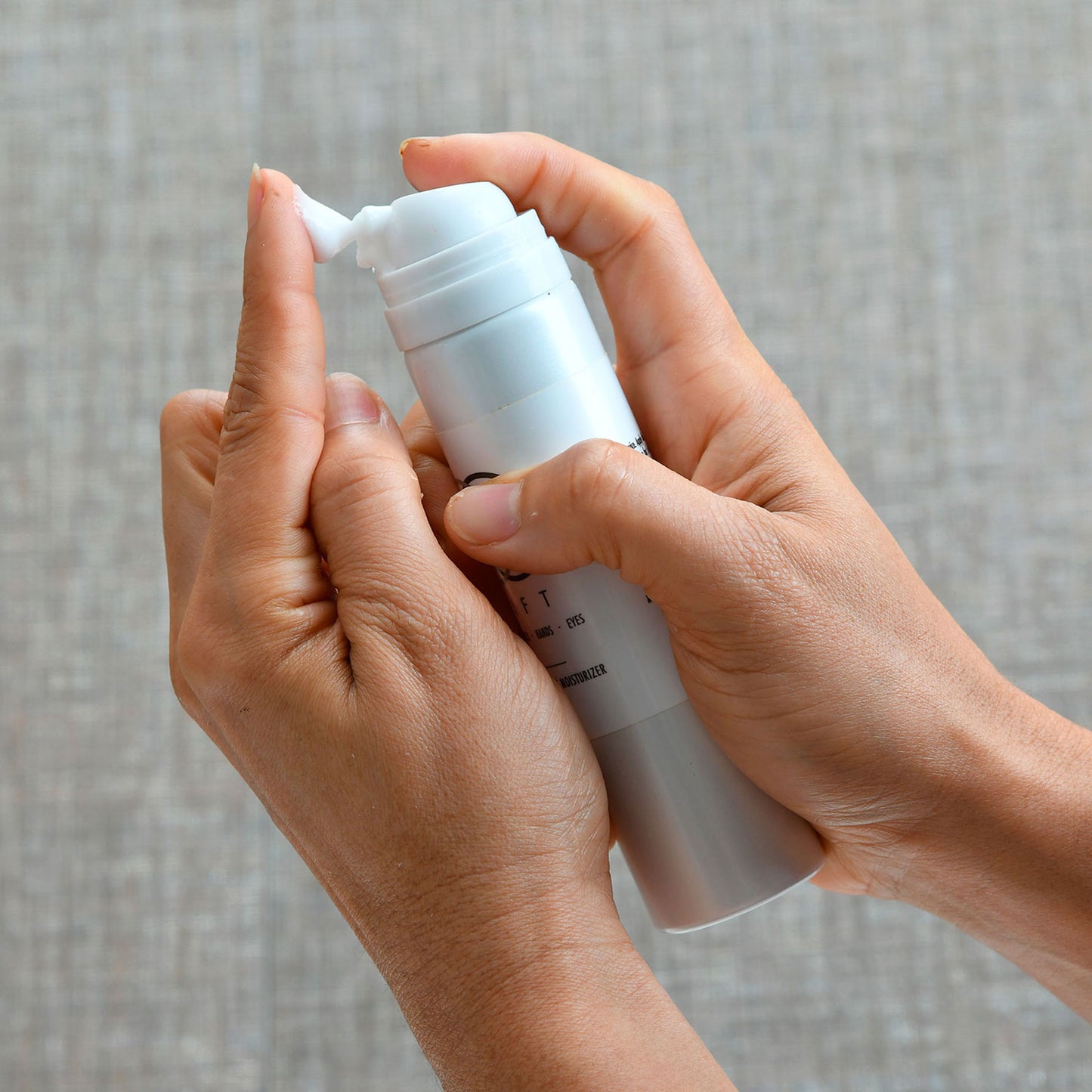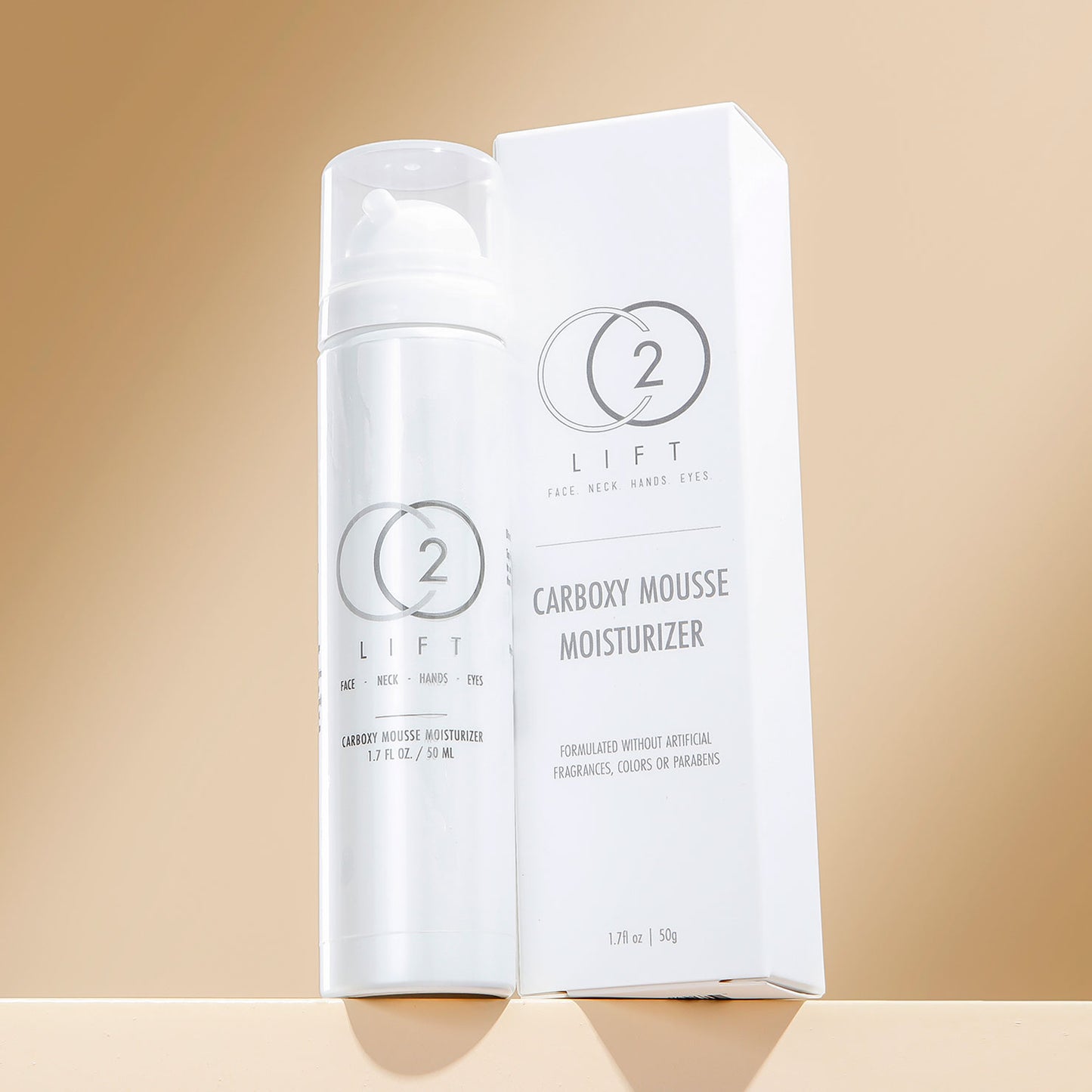 Review Product:
CO2LIFT Carboxy Mousse Moisturizer
Effective
Review Product:
CO2LIFT Carboxy Mousse Moisturizer
Amazing!
I've been using this product for a month and it is awesome! I also use the masks weekly. HUGE difference in my skin! It's clear and bright. Yes it's expensive but it is so worth it!
Review Product:
CO2LIFT Carboxy Mousse Moisturizer, CO2LIFT Treatment Mask - Double Set Pack
Seriously impressed
Bought these products out of curiosity and hoped I wasn't wasting my money. Very happy with the results. Have done one mask and used the mouse daily for a few weeks. Will definitely buy again.
Review Product:
CO2LIFT Carboxy Mousse Moisturizer
I will return
I love this and it lasts for a while because you only use 3- 7 times and then monthly after that.
Review Product:
CO2LIFT Carboxy Mousse Moisturizer
It Like The Perfect Glow
Much like the masks that first brought me to this amazing product line, the Mousse is amazing and so simple. It brings me the perfect glow each night. I also find that it goes into my skin effortlessly. I love how it compliments everything I do for my facial skin care routine.