CLEAN Facial Wipes
Regular price
Sale price
$13.95
Unit price
per
Sale
Sold out
Use CLEAN, an individually wrapped facial wipe, for post work outs, makeup removal, traveling, or to simply refresh your skin. This hydrating sheet will be just what you need to refresh and clean your skin!
Includes a box of 20 individually wrapped wipes. 
Directions
Remove the wipe from the package. Gently wipe face and neck to remove dirt and makeup. One time use. Do not flush.
Ingredients
PEG-7 Glyceryl Cocoate, Dipropylene Glycol, Phenoxyethanol, Benzoic Acid, Cetylpyridinium Chloride, Aloe Barbadensis Leaf Extract, Glycerin, Tocopheryl, Acetate, Citric Acid, Water
Share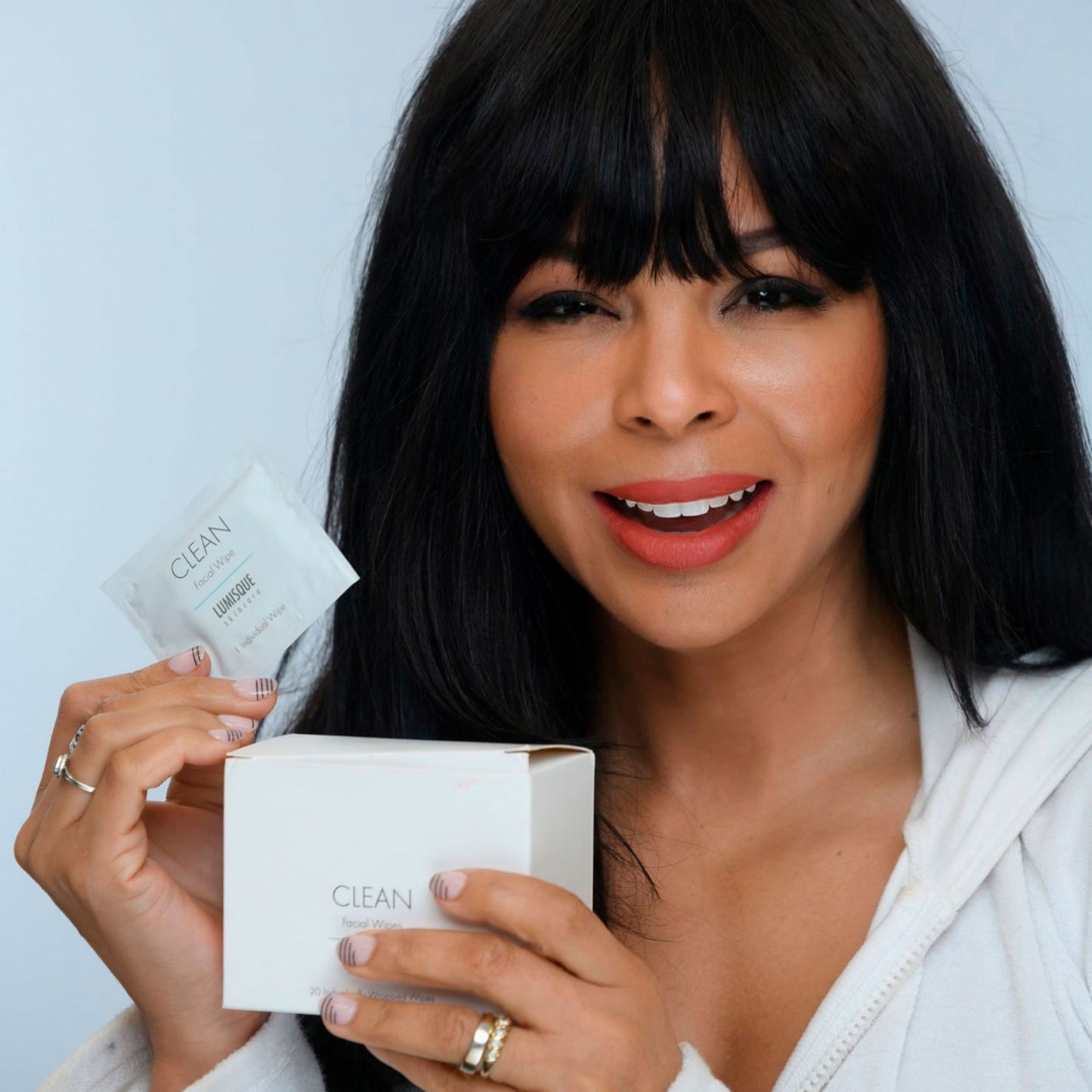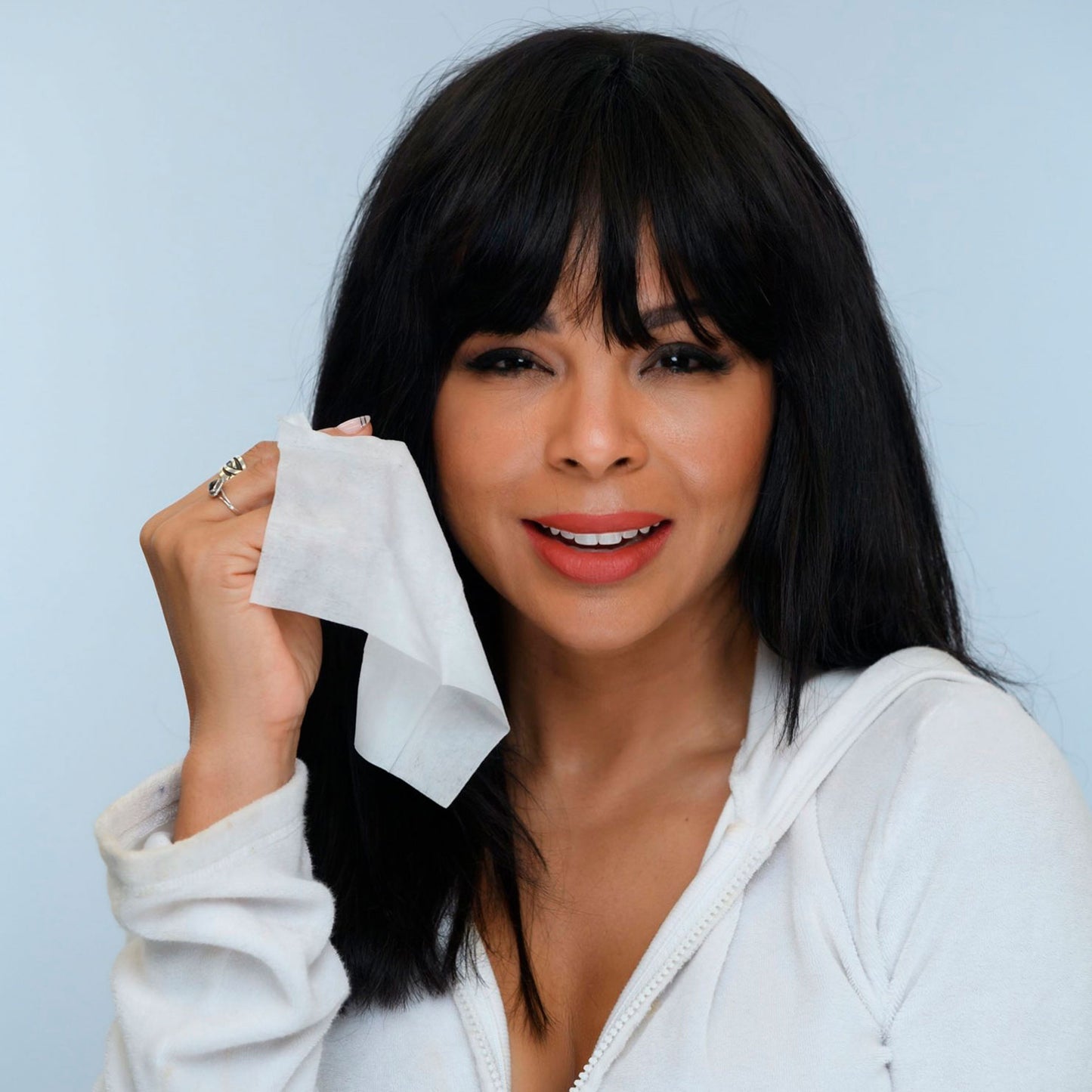 Review Product:
CO2LIFT Treatment Mask: Single Pack
On the Go Fresh
I love having these to use when I am out and about in the Texas heat. I love the handy little packages I can use to freshen my skin
Removing makeup
Sorry friends,
I am not wearing a lot of makeup always wash my face at nite, tried your wipes loved the convince but after a few days I noticed in the morning a lot of makeup still coming off
My batch is rather dry so that may be the reason
I am rating CLEANSING CLOTHS