Glow Facial Oil
Regular price
$125.00
Sale price
$125.00
Unit price
per
Sale
Sold out
1 oz. 30mL
So, what's in this magic glow serum?
Squalane Oil - fights off skin-damaging free radicals and has powerful anti-aging properties. Additionally, squalane oil has anti-inflammatory benefits to help with skin conditions such as acne and eczema, giving your skin a flawless and hydrated look.
Sweet Almond Oil - Almond oil is full of vitamin E, and this antioxidant-rich oil is known for its free-radical fighting abilities.
Rose Oil - Rose oil is rich in essential fatty acids and antioxidants, which help initiate tissue and cell regeneration in the skin, wound healing, and reducing scars and fine lines.
Jojoba Oil - Not only is this oil perfect for hydration without clogging pores, and it's also anti-bacterial. The combination is ideal for helping maintain oil levels on your face and protect against acne without over-drying, which attributes to overproduction of oil and can lead to acne breakouts.
Ylang Ylang Oil - Ylang ylang contains linalool, a compound with antibacterial, antifungal, and anti-inflammatory properties.
Geranium Oil - Perfect for deep wrinkles! This fantastic oil naturally tightens skin without risking the moisture in your skin; dry skin is one of the greatest attributes of aging skin.
Rosehip Seed Oil - Not to be confused with rose oil, this oil is rich in vitamin A, which is known to help fight against age spots and wrinkles.
Rosemary Oil - This phenomenal oil keeps your skin supple. Its antioxidants help prevent wrinkles by stopping free radicals from breaking down the skin's elasticity and giving you a youthful glow.
Jasmine Oil - This oil has antiseptic properties that are beneficial in treating skin infections and anti-inflammatory properties.
Avocado Oil - We love the benefits of eating avocado, but what about oil? Avocado oil has vitamins A, D, and E found in avocado oil to assist with moisturizing and protecting your skin from damaging UV rays. Additionally, it increases collagen metabolism, which breaks down with aging.
Lemon Oil - As you can imagine, lemons have high amounts of vitamin C, which helps brighten skin, uneven tone, and dark spots. It also contains high levels of carotenoids and enzymes that are responsible for lightening the complexion.
Ingredients
Squalane, Sweet Almond, Rose Oil, Jojoba Oil, Ylang Ylang Oil, Geranium Oil, Rosehip Seed oil, Rosemary, Jasmine Oil, Avocado Oil, Lemon Gil.
Precautions
• For external use only.
• Use as erected.
• Avoid contact with eyes. In case of contact with eyes, rinse immediately.
How To Use
After applying moisturizer, GLOW facial oil between your fingertips and gently press onto skin with fingers and palms. Use gentle, circular motions to ensure that facial al and moisturizer blend together. Use AM and PM. Can be used with a moisturizer or alone on dry, cleansed skin.
Share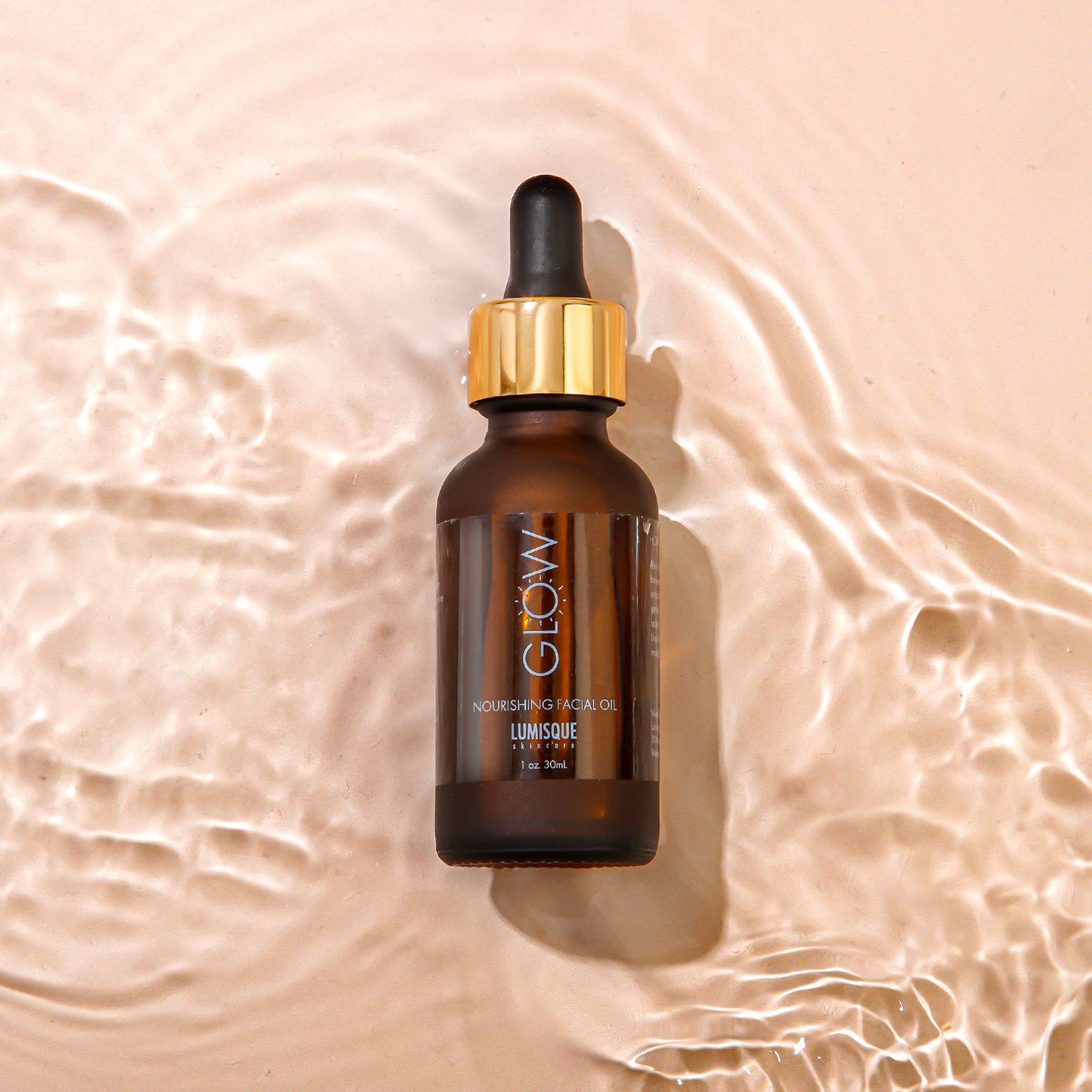 Review Product:
CO2LIFT Hyaluronic Serum
Lovely, light, yet hydrating facial oil
Glow facial oil is a nice light facial oil and that goes on and absorbs nice.Not greasy. No scent. A nice addition to facial routine
Review Product:
CO2LIFT Hyaluronic Serum
Defend and Glow Facial Oil
I've been using the Defend and Glow serum and facial oil and I'm 67 years old and by niece recently said "Your skin LOOKS SO GREAT!" so I know it's working. These are the best quality products and I've seen a difference in less than a Week.
Facial oil
It's a little bit to oily and made my skin to shiny
Review Product:
CO2LIFT Carboxy Mousse Moisturizer
Carboxy mousse
I can't live without this. It's moisturizing and plumping like no product I've ever used. Will ensure I always have a supply.
I love the glow I get !
I love this product, GLOW oil , along with the DEFEND serum . It makes my skin soft and I love the glow I get after . I wear it with or without make up . The oil gets absorbed quickly into my skin and it leaves no mess at all . I also love how it blends in well with a moisturizer or a liquid foundation .