Single Monthly Glowing Membership
Regular price
Sale price
$87.00
Unit price
per
Sale
Sold out
Our Single Set CO2Lift Treatment Mask Delivered to Your Door Every Month!
You can now immediately revive natural radiance in under an hour with absolutely no down-time. CO2LIFT's Carboxy Therapy Treatment, improves the skin's elasticity without the invasive procedure with an innovative gel-mask treatment that is gentle enough to apply even on your eyelids and under eye. It Improves radiance immediately after application by conditioning skin with intense hydration and boosting moisture retention.
This mask is the perfect first step before any big event, or as a regular routine to give yourself that extra dose of natural glow and mega moisture. The treatment is good for all skin types and a must-have mask that your skin will thank you for.
CO2LIFT effectively...
Reduces dark circles and puffiness around the eyes.
Reduces fine lines and wrinkles
Increases hydration to recapture the skins youthful glow
Reduces inflammation and accelerates healing from laser procedures and chemical peels
Increases skin's hydration 117%
Lifts and Tightens skin
Smooths skins texture=
Reduces pore size
Brightens skin tone
Anti-inflammatory
NOTE: If the membership isn't cancelled it will automatically renew your membership monthly at $87 per month, so that you can continue to benefit from this convenient beauty service.
Share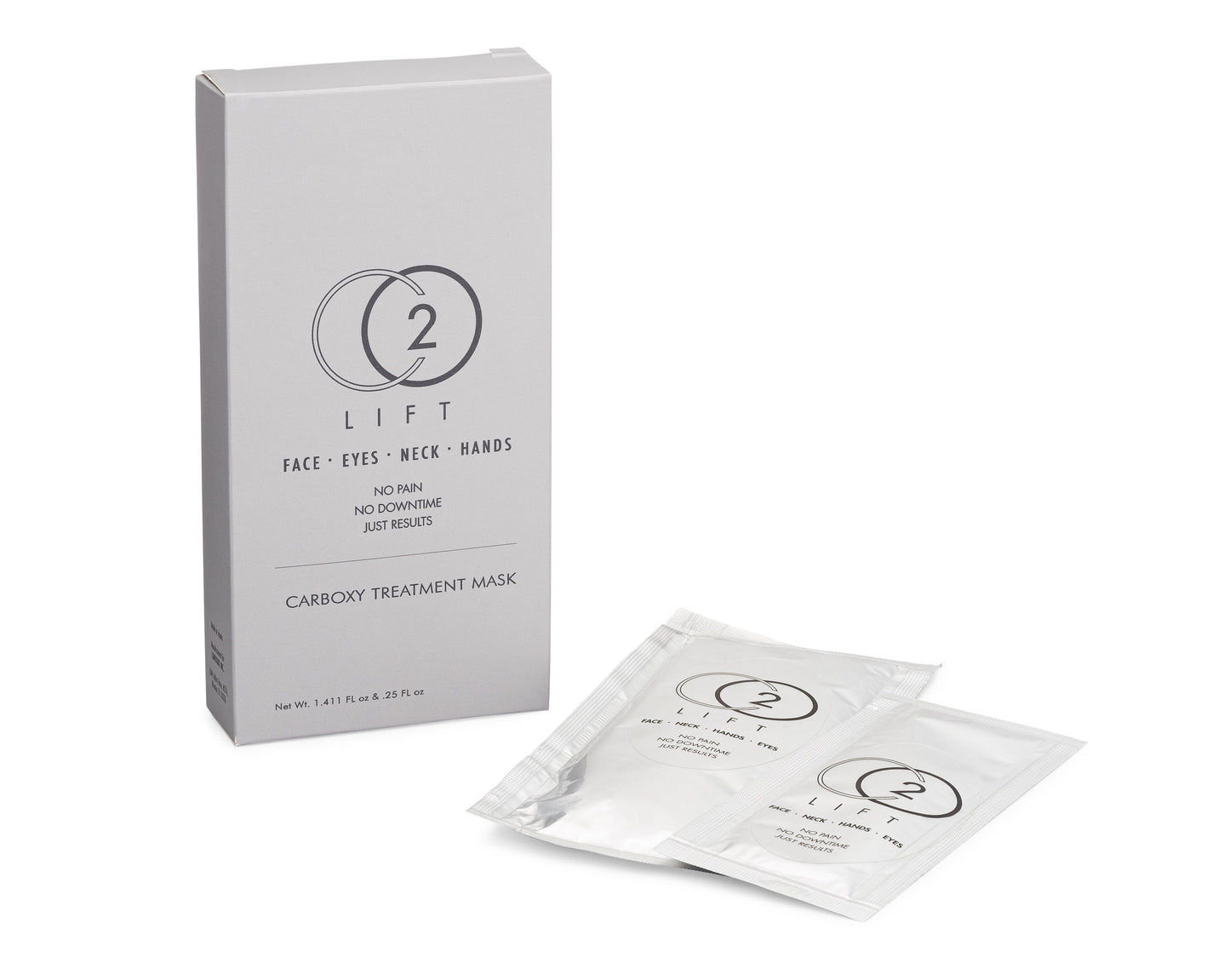 Review Product:
CO2LIFT Treatment Mask: Single Pack, CO2LIFT Carboxy Mousse Moisturizer, CO2LIFT Hyaluronic Serum, CO2LIFT Treatment Mask - Double Set Pack, CO2LIFT V - TAKE HOME VAGINAL REJUVENATION (Set of 5)
Great results
Co2V. I can't say enough about this product. After about the 13th treatment I am finally getting my desire back. Have not had any feelings for the past 7 years. Don't want to be without it.
Review Product:
CO2LIFT Treatment Mask: Single Pack
Love this product
Enjoyed using this and can't wait to continue to see results