The DermaRoller System
Regular price
$0.00
Sale price
$270.00
Unit price
per
Sale
Sold out
The DermaRoller System is a state-of-the-art microneedling kit that includes:
A .55 mm needle system
3 CO2Lift treatment mask
DermaRoller + Carboxytherapy protects and heals your skin
Even though dermarolling is not invasive, it does cause micro-injuries to the skin that might cause superficial bleeding and minor discomfort temporarily.
That's why the DermaRoller includes 3 CO2Lift masks to enhance your body's natural healing process. The CO2Lift mask uses Carboxytherapy technology to infuse your skin with carbon dioxide. This increases blood flow to the area, which encourages skin repair.
After you dermaroll, simply apply the CO2Lift mask to the treated area according to the enclosed directions, where it protects and heals the resulting micro-punctures.
Share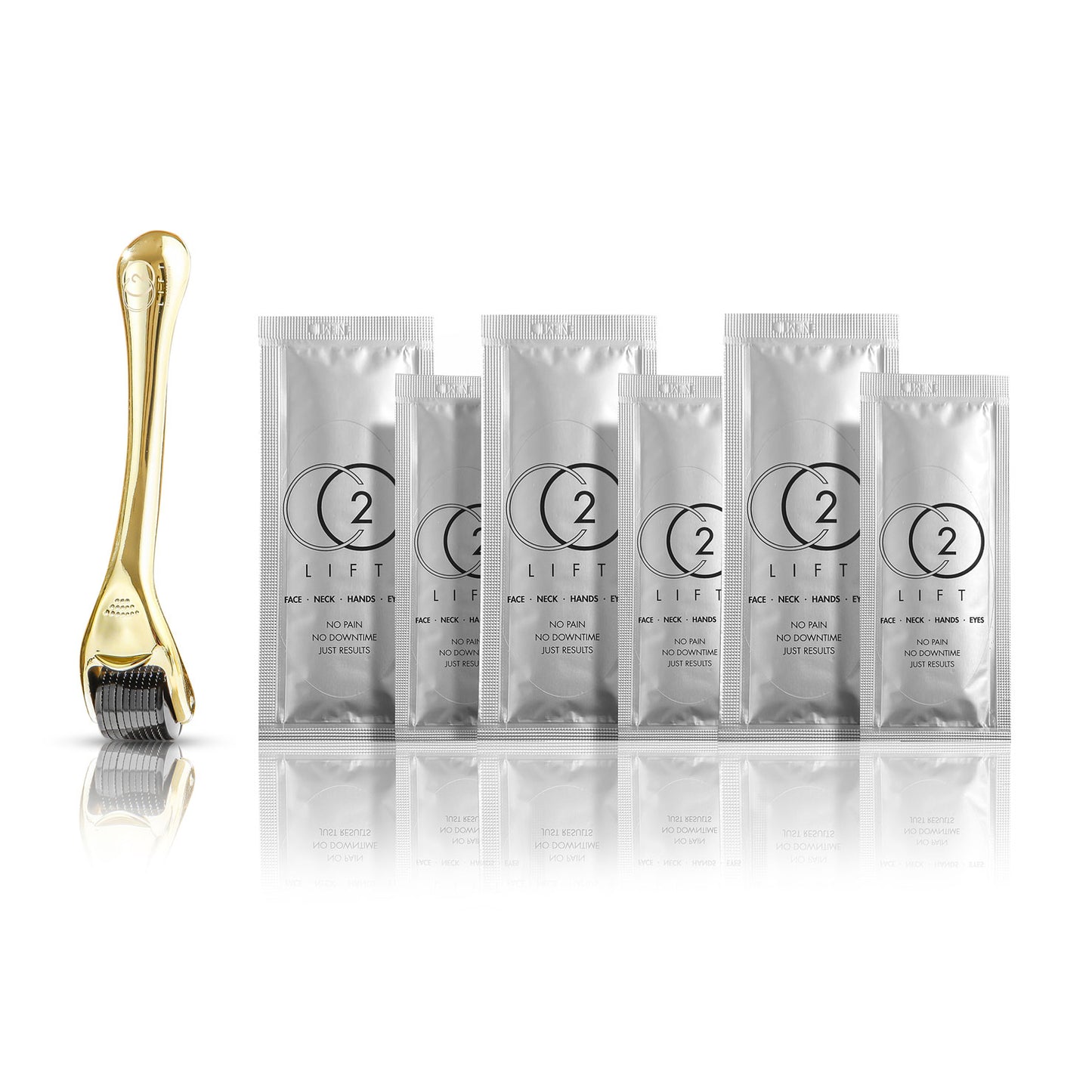 Review Product:
CO2LIFT Treatment Mask: Single Pack, CO2LIFT Treatment Mask - Double Set Pack
Derma Roller impact
The derma roller is such a good sidekick to the CO2LIFT mask - with the moisture the mask offers the derma roller creates channels for the moisture to really get in to the skin. It's worth getting the derma roller so you can get everything you want out of the masks. They are an investment and this allows them to have more impact.
Review Product:
CO2LIFT Carboxy Mousse Moisturizer
CO2
Great product and results
Review Product:
CO2LIFT Treatment Mask - Double Set Pack
Love this!
These masks are my absolute favorite! Adding the dermaroller was an unexpected surprise and bonus!
Review Product:
CO2LIFT MAIN STARTER PACK
Loved how my skin felt, just wish the price point was more affordable.
CoLiftV
It is unbelievable, I highly recommend, will make you feel "like a natural woman"